North Shore Tavern is Pittsburgh's newest steakhouse and premier destination for delicious food, cold beer, and love of all things baseball. Located on Federal Street directly across the street from PNC Park, North Shore Tavern is an ideal restaurant for lunch, happy hour, or enjoying dinner and a drink before, during, or after events happening throughout the Downtown Pittsburgh area. Our signature menu item, Steak on a Stone, has taken the Pittsburgh by storm and delivers a unique restaurant dining experience sure to bring you and your favorite people back to visit in the future.

Meet Mike – The Owner
Mike was born in the North Shore and his family has been in the Pittsburgh beer business almost his whole life.
Mike, frequented other great ballpark bars and restaurants across the globe and returned home determined to give Pirates fans the same. At North Shore Tavern, we pride ourselves on presenting a stellar menu, diverse beverage selections, friendly staff, and a memorable experience at every turn. Whether it's game day or not, we invite you to enjoy the fun and casual atmosphere we have on deck for you.
Meet Tiffany – Managing Partner
Tiffany was born in Canton, Ohio and at the age of 8, she moved to Pittsburgh because of her mother's love for the Steelers. She grew up in Monroeville with her younger sister, Brittany.
At the age of 16, she got her first job as a hostess at a local family diner and fell in love with the industry. Tiffany wanted to learn more about the hospitality industry and left the diner to work at Bravo in the Waterfront. From there, her passion for food and guest service continued to grow. After 8 years working there, she was offered management training to which she accepted.
After nearly 4 months of being on the road, Tiffany was finally able to go home. She left Bravo and followed her chef to Cranberry and worked in management with him over the next few years.
Tiffany then took on the role as beverage manager at Bettis Grille for the next couple years. She soon got a call from a previous chef, asking her if she wanted a management role at Monterey Bay on Mount Washington. Tiffany later married and left her job and stayed home with her little girl.
Being the go-getter that she is, she missed the industry and decided to get back out there. She found a position as General Manager at Beerhead Bar Pittsburgh. After 2 years with Beerhead, she was offered a similar position with that company only it was in Chicago. Shortly after her Chicago store opened, they had to close the doors due to the lack of volume they predicted.
She opened a fortune cookie and it said "Pack your bags, you're headed for a destination to the far east". She knew then, it was time to go home. Tiffany immediately packed up her and her daughter and drove back to Pittsburgh.
After a few months after being home, she received a call about an opportunity to be General Manager of North Shore Tavern, which had recently been purchased by Mike Sukitch. Shortly after the purchase, the pandemic hit and they were forced to close their doors. Tiffany and her team took this opportunity to make the place their own by painting, remodeling and lots of cleaning. The rest is history…
Welcome to North Shore Tavern – Pittsburgh's Home for Steak on a Stone!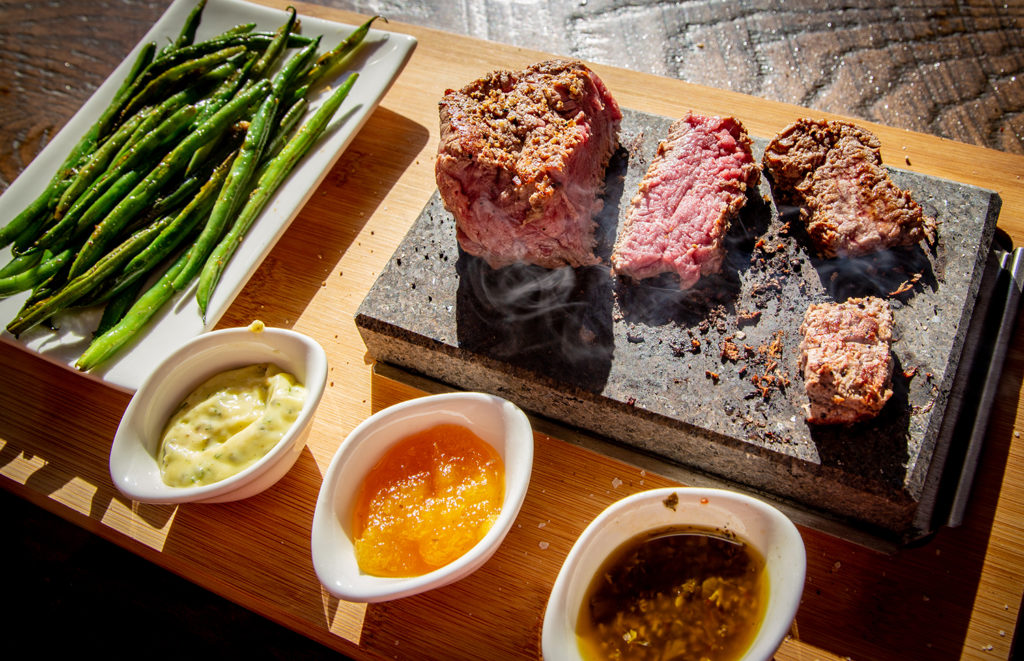 Click here for the MENU
Learn about our neighbors – The Pittsburgh Pirates